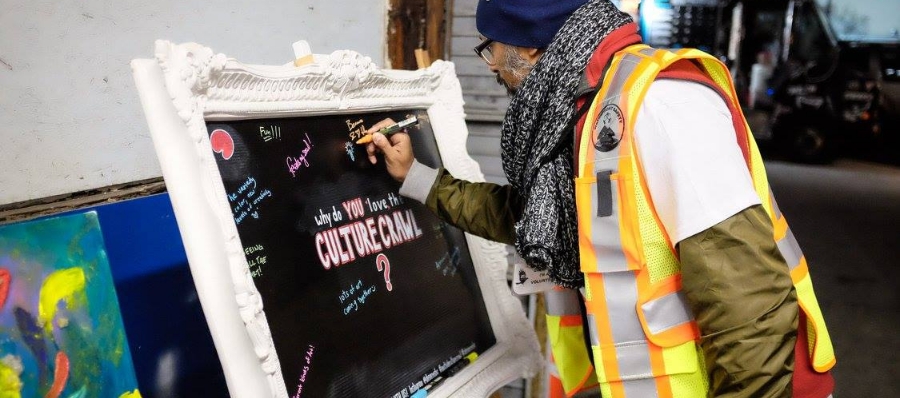 Want to be a part of Vancouver's largest visual arts events of the year? Join our volunteer team for the CREATE! Arts Festival, the Eastside Culture Crawl or the Eastside Arts District!
Our volunteers are crucial to the operation of our organization—this year, more than ever. We are pleased to offer an in-person CREATE! Arts Festival and Culture Crawl experience, with safety at the forefront, as we continue to connect artists, craftspeople, and designers with the community. Now in its 26th year, the Eastside Culture Crawl offers unparalleled, intimate access for artists and the community to connect through open studio weekends, exhibits, workshops & demos, and artists talks. The CREATE! Arts Festival offers the community opportunities to learn how to create artwork of their own in accessible and affordable outdoor art workshops in the summer.
As thanks, receive perks such as snacks and refreshments—and if you volunteer for two or more shifts, be entered into Volunteer draws for fun prizes from our friends at Opus Art Supplies, Earnest Ice Cream and more.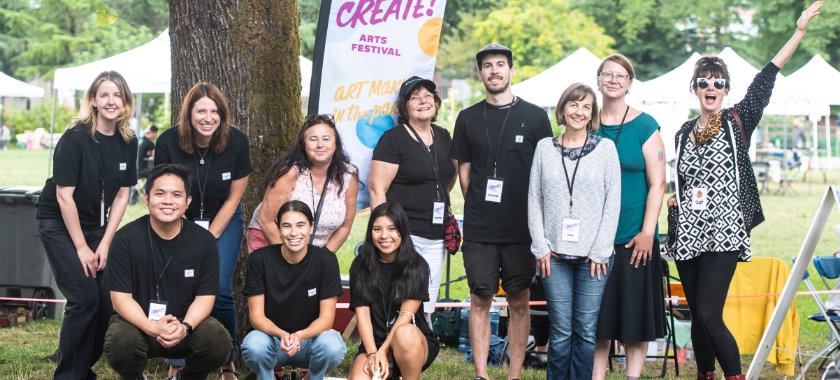 All volunteers will be required to follow recommendations of the Provincial Health Officer of BC, maintain physical distance, and wear masks. All attendees must be prepared to show proof of vaccination in accordance with PHO orders.
Please note all volunteers must be 19+.
If you are interested and committed to following the COVID Safety protocols we have in place, please fill out the Google signup form below.
Sign up for our Newsletter Today
Get all the news and updates about the Eastside Arts Society delivered directly to your inbox.